Fourth Grade Art Lesson 1
Base Line Self Portrait
Objective:
The student will draw a self portrait, date it and put it away to use as a comparison for improvement at the end of the year.
Materials:
5 X 8 index card, pencil
Procedure:
Welcome to the arttango program! My name is Lydia-Kay Blackburn and I am delighted to bring you an art program designed to help you learn to not only look, but to see. I want to start our very first lesson off by doing a base line portrait. By base line I mean I want you to draw a portrait of yourself that we can save and put away until the end of the school year. At that time, I'd like you to take it out and see how the quality of your drawing has improved. Let's begin, take your index card and pencil and draw a picture of yourself. Include things you like in your drawing. Put yourself in your favorite place. Add as much detail as you can and put your best effort into it. When you have completed the drawing, turn over your card and write you name and put today's date on it. Turn these cards into your teacher so she can store them in a safe place until the end of the school year.
Conclusion:
Today we established a base line of where you are in your drawing. Do not worry how yours compares to someone else's. These will serve as records to help you see how you will improve your drawing by the end of the school year.
Artwork and Examples used in this lesson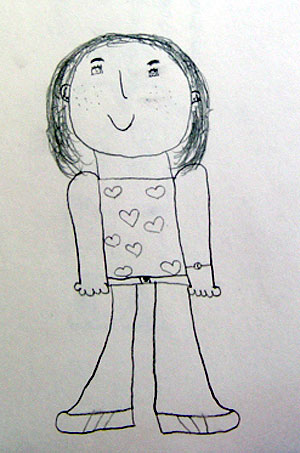 Student Artwork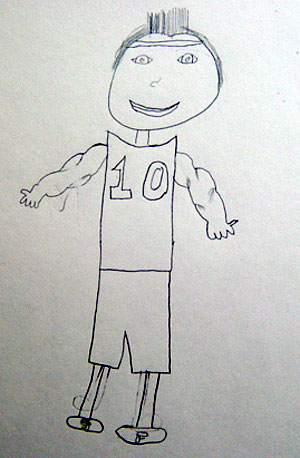 Student Artwork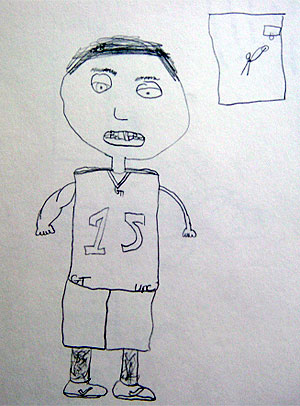 Student Artwork